ABOUT US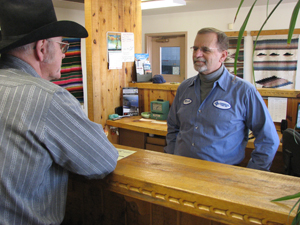 Commercial Tire, Inc. in Albuquerque, New Mexico has been a family owned and operated business since 1998. Together, our employees have more than 85 years of experience in the tire industry.
Commercial Tire's owner, Mark Fleck started in the tire business in 1970 while working at his father's tire shop in Boulder, Colorado. He went on to be a successful tire salesman for more than 20 years. In 1998, he purchased Commercial Tire and has since watched it grow into a thriving business.
We are dedicated to providing the highest level of service and satisfaction to our customers. Call us at 505-836-3919 or visit us today to find out more about the services and specials that we offer. And don't forget to LIKE us on Facebook to stay informed of specials in the future!